We offer holiday properties for sale in some of the planet's finest locations, with friendly holiday home ownership packages to ensure that you receive a healthy return on your investment.
At Halcyon Developments, we represent quality and choice - for exceptional investment properties in Europe and America.
FREEHOLD Holiday Homes
in Central France
The developer will pay the TVA (VAT) of 20% on full unit fractional purchases
Contractual rental returns for 11 years
Guaranteed 100% buy-back after year 5
3% Returns - Year 1
6% Returns - Years 2 to 6
8% Returns - Years 7 to 11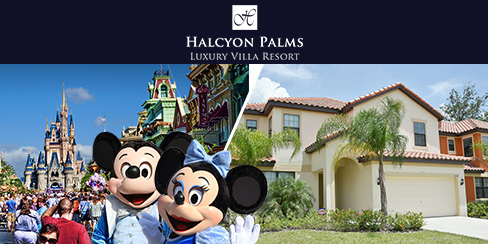 Luxury villas in Florida near Disney USA
4 & 7 bedroom villas for sale
10 minutes from Disney World
Communal facilities open now
Unrivalled value
From a stunning Holiday home in Central France with its rich historical value and 16th Century Petit Chateau that will be undoubtedly one of the finest spas in Europe, to a getaway for all the family in our beautiful 4 and 7 bedroom exclusive Villas in Florida - at Halcyon Developments we offer you the pick of some of the world's most desirable properties. But you don't have to break the bank to make the investment of a lifetime.
We are currently offering rental returns for 11 years on properties.
•
Our luxury resorts are all fully managed,
offering you all the benefits of worry-free ownership!
Putting you first
As an industry-leading organisation, we pride ourselves on providing an unrivalled level of customer service, including lifetime after-sales care. We are here to offer you a free, no-obligation consultancy on the property options available to you - so call us today on +44 (0)1822 600 146 and speak to a member of our friendly team.
We recommend all clients obtain independent financial advice before proceeding with a purchase.